Warehousing -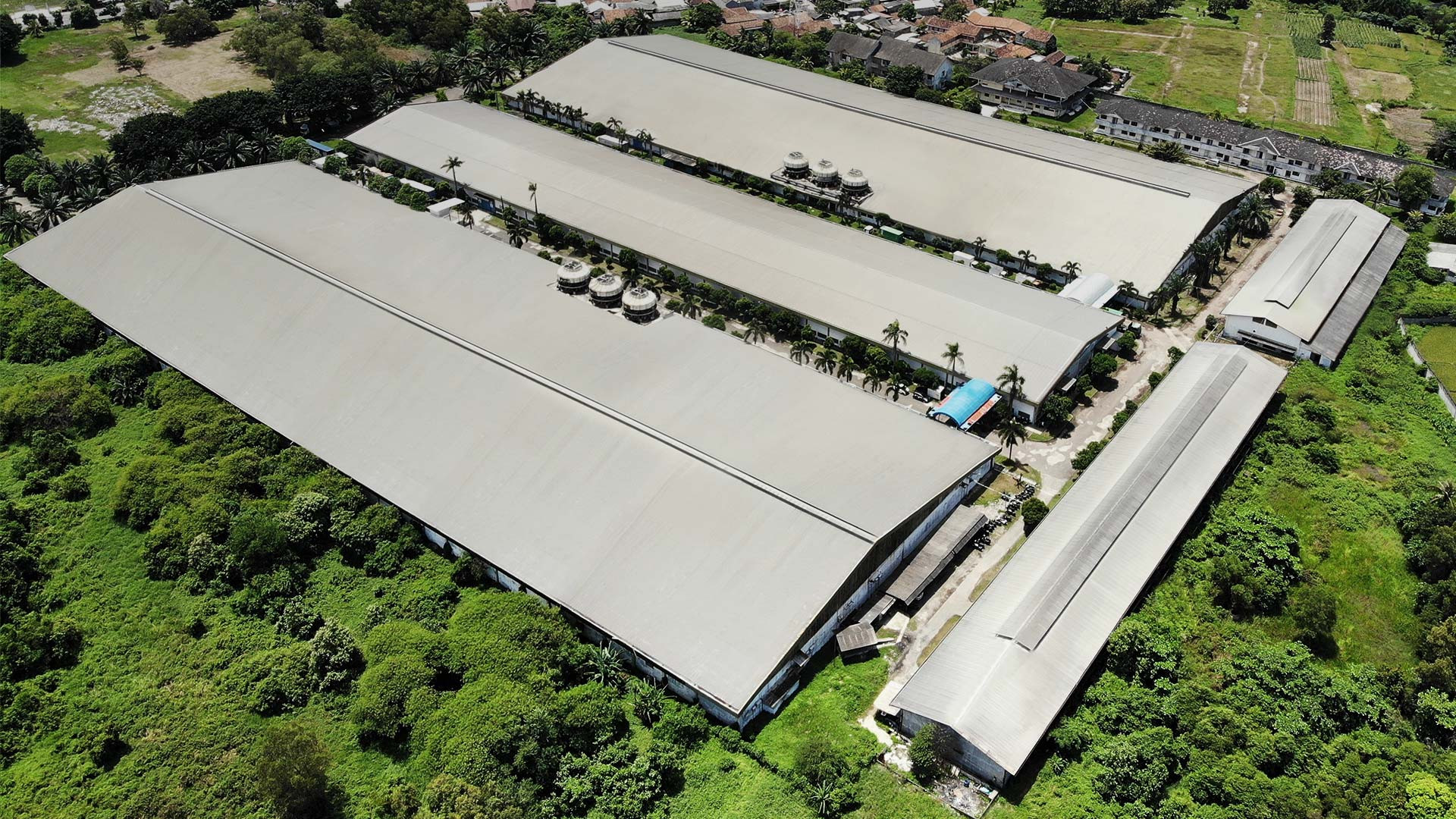 By understanding your problems and anticipating business needs and logistics, our teams in Logistic by AMG can provide overall solutions that will provide added value for your business. As one of leading supply chain services companies in Indonesia, currently we have a comprehensive...
Home / Warehousing
Warehousing

By understanding your problems and anticipating business needs and logistics, our teams in Logistic by AMG can provide overall solutions that will provide added value for your business. As one of leading supply chain services companies in Indonesia, currently we have a comprehensive range of storage and handling warehouse facilities, that has total size 800.000m2 throughout Indonesia (with development area) in 8 clusters greater Java island and 5 cities for upcoming projects outside Java island.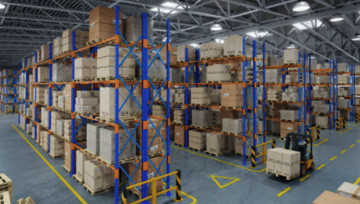 To scale up our service excellence, we provide inventory, distribution and warehouse management solutions which generate mid-stream cost efficiencies and minimize the risks associated with hand-offs between suppliers, carriers, and service providers.
"Logistic by AMG has groups of skilled and experienced people providing value added warehousing and distribution services. With comprehensive own assets on warehousing and transportation, Logistic by AMG can manage and integrate your distribution process with efficient cost and on schedule. "
Whatever your industry sector, Logistic by AMG can provide a combined or dedicated warehousing services, as well as distribution services to ensure that you are able to fulfill the promises given to your customers.
BUILD TO SUIT: WE BUILD IT, YOU LEASE IT
You Create, WE PAY, You Lease!
What Does Build To Suit Mean to Us?
Build-to-suit describes a development that has been planned and constructed, from day one, to meet our tenant's needs. At Logistic by AMG we revolutionized Built To Suit's concept by taking care of plans and construction costs off your shoulders. First, we hear your business needs, and then our team of experts offers you a professional one-to-one solution so you can get the best facility for your business. We strive to partner with your success in creating unlimited possibilities.
Is your Lease Expiring in the next two years? Will you outgrow your current space?
If so, we should talk soon! We´ll help you create the space you need. It´s our mission to get you the best possible workspace and leasing terms.
What are the advantages of leasing at Logistic by AMG, a Built to Suit building for your company?
• More Liquidity. We pay for plans and construction. When you lease a warehouse from us, you're committing comparatively less regarding upfront expenses. This provides your business with more liquidity since less of your capital is tied up in a long-term agreement.

• Available Capital. Your money is not tied up in a warehouse down-payment (usually about 35% of the purchase price). It can be used elsewhere, allowing you to take advantage of new opportunities and grow your business.

• Tax Advantages. Lease payments are a business expense that will reduce your taxable income. Typically, you can deduct all costs associated with leasing.

• More Time for your Company. We´ll do all the work! Managing a commercial property can be a real-time drain. Leasing from us will provide you with more time to focus on running your business, as well as allowing more personal or leisure time for you.

• Greater Flexibility. If you outgrow your facility sooner than expected, it will be faster and easier to move. We can provide a new space or a new build to suit. We save you money. We install the latest, most energy-efficient, and cost-effective systems, including state-of-the-art technology and construction materials, to reduce a property's operating and occupancy costs.

• Design meets Succes. Our contemporary designs, efficient use of the interior space, and proven success in industrial buildings can help your company's growth.
Did you know?
If you stay in a single location for less than seven years, then leasing might be a better option. When the expected occupancy period drops from 15 years to 7 years, the rental cost is less than buying a warehouse. This makes seven years the "break-even" point between buying vs. leasing.
WITH OVER 500,000 SQ FEET OF EXPERIENCE IN THE COMMERCIAL CONSTRUCTION INDUSTRY ESTATE WITH OUR AFFILIATE COMPANY GROUP, WE CAN PROVIDE THE EXPERTISE TO CREATE THE PERFECT BUILD-TO-SUIT SPACE FOR YOUR COMPANY!
Type of Warehousing
With Customize as one of Logistic by AMG strength, we are able to offer a variety of warehousing solutions according to the needs of your supply chain, including:
Warehousing of room temperature

Warehousing with controlled temperature (customized based on order)

Warehousing of raw materials

Warehousing of finished goods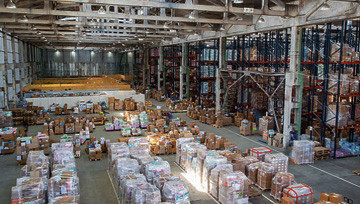 The facilities and logistic services of dry storage are ranging from bulk warehousing to rack warehousing. With experience in managing high volume flows from full pallet to retail picking, we believe we are able to perform work order requests based on customer's requirements. We also offer warehouse fulfillment for e-commerce business which most requires B2C needs in operational.
Supported by asset-based facilities spread across the main cities of Indonesia, we are able to tap cost efficiency in distribution and excellent customer service.
With groups of experienced teams Logistic by AMG can provide unique value-added services including personnel intensive processes, rework, packaging, and reverse logistics. We are also able to sublease space for distribution and manufacturing tenants in many of our facilities. That, for sure, will strengthen Logistic by AMG position as your partner in supply chain solution.
Value Added Warehousing Services by Logistic by AMG :
Logistic by AMG's warehousing services and solutions is not just about handling inventory, but there are also a variety of other services offered. It's as a part of our comprehensive solution to improve the performance of your supply chain. Logistic by AMG experiences in the assembly, kitting, adjustment, delay, and sorting of goods across suppliers (cross-docking), which each services part can help you to reduce costs and inventory including flexibility in adjusting between the supply of your products with your customers' needs.
The services provided will not only save your costs but also boost efficiency of work processes in the supply chain. This is because there is no need for transporting your products again, from manufacturing to packing facility; which means you have succeeded in reduced traveling time and inventory. And with Logistic by AMG managing all these activities, you will get the best service you can get from a provider of logistics services.
Value Added Services for Storage – Logistic by AMG's Value Added Services for Storage:
Contract Packaging services

Cross docking services

Quality control services

Return processing for fulfillment

Real time access to inventory, transaction, shipment, and status update.

Supply chain technology

Supply chain improvement consultancy

National Warehousing Networks

Custom labeling and stamping