We Provide Best Values
One Stop Supply Chain
Home / Industries
Logistic by AMG is privileged and honored to continue to serve a multitude of clients, ranging from large, prestigious, public-traded companies to small and mid-sized privately held firms, who are seeking to add value, reduce costs, assure quality, shorten lead time as well as achieve strategic advantage and tactical superiority. Our diverse clientele is made up of business players from various industries.
1. Apparel & Lifestyle Products
Logistic by AMG's optimized warehouse and logistics services for Apparel, Fashion, Uniforms, Lifestyle products and associated e-commerce & retail distribution are among the best of the industry's technology-enabled and digital solutions. The Internet sale on various marketplaces is a priority for most apparel and lifestyle brands as online retail in working countries is expected to grow a hundred-fold in the coming years.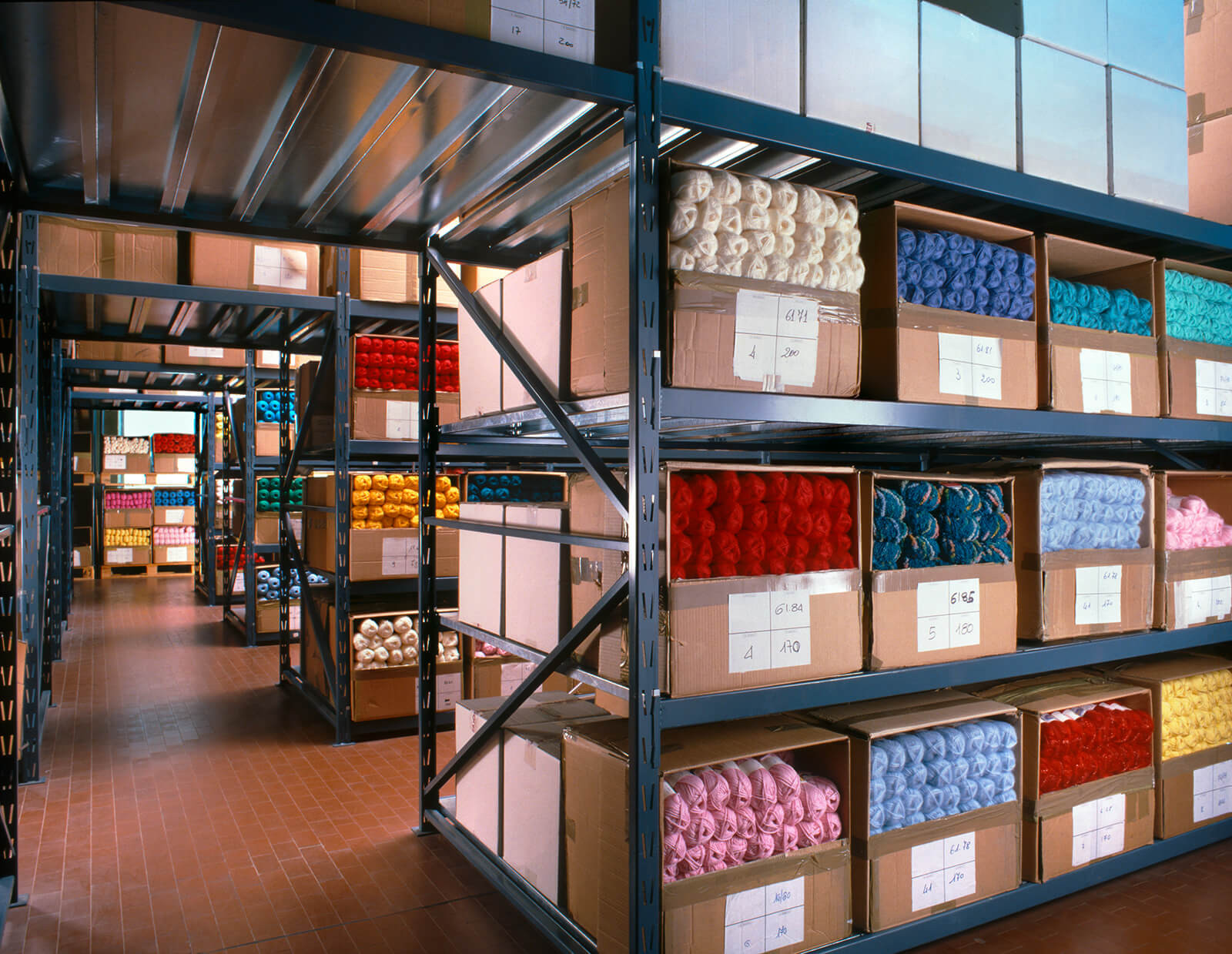 While there is an increased opportunity for seamless business growth for clothing and lifestyle companies, there also is a constant pressure to touch efficiency, quality, and speed to support diversified purchases by end-users.
Addressing rapidly changing fashion trends in a timely manner is another priority of Logistic by AMG. Being the fastest growing logistics service provider for the retail and e-commerce sector in Indonesia is committed to facilitating full-service logistics solutions and warehouses on hire for fashion, beauty and lifestyle brands. We understand the evolving challenges companies often face in the logistic and supply chain vertical and seek to address their challenges using tools, technology and expertise.
We facilitate a proven process that ensures your products reach the shelves on time thereby enhancing their salability and reducing the chance of lost business hours and opportunities. Taking unsold products back to the warehouses can be a challenge if you do not have a methodical system in practice. We leverage our in-house digital applications and trained resources to fast track the entire process to save your time, effort and money.Our reverse logistics solutions include everything it entails - starting from identifying the damaged/unsold products, guiding the disposition strategy, repackaging and returning the shipment to specific re-distribution or a disposition warehouse.
HERE ARE OUR LOGISTICS SOLUTIONS FOR APPAREL & LIFESTYLE PRODUCTS
Timely deliveries for malls and e-com locations

The quick and easy settlement process

Efficient repacking and return process with live reports

State-of-the-Art storage and warehousing solution

Order Fulfillment

Low pilferage

Door to Door Supply Chain Management

Direct communication with Factory for effective pickup schedules

Systematic Inventory Management

MRP Pasting, Labeling and Tagging

Barcode Labels and Barcode Scanning

Style, Color, Size, Season, MRP management

Customer & Vendor PO Management

Invoice / STN / DC generation

Sorting & Packaging

GOH Handling

Quality Inspection & Compliance

Route planning

Distribution & Transportation
2. Cosmetics & Skincare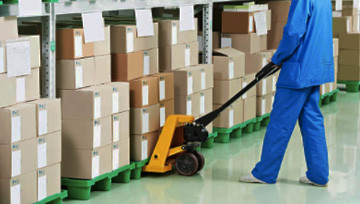 The Beauty of a specific temperature-sensitive and controlled supply Chain with Logistic by AMG is meant for the makeup and skincare companies as we follow a multi-step logistics routine to manage the retailer requirements and the e-commerce demands.
Our far-sighted strategies, flawless planning & on- time deliveries always aligned with the demanding priorities of a constantly evolving cosmetics & skincare industry.
To thrive in the current business climate, cosmetics logistics managers of Logistic by AMG are handling high volumes of products, they understand the temperature and handling restrictions, navigate licenses, and ensure on-time delivery at a competitive cost.
To cater to the evolving customer priorities of making new products release faster, Warehousing Express offers tech-enabled 3PL, Inventory Management, Retail, Distribution, Packaging and E-commerce solutions.
As the customer demands fluctuate occasionally with changing media recommendations, the distribution difficulty creates a likelihood of SKU proliferation, compliance concerning labeling, temperature control, and the size of shipments vary from place to place, therefore with Logistic by AMG's reverse logistics solutions you can get real-time visibility throughout the value chain of warehousing, order management and transportation. All cosmetic and skincare brands can confidently choose to do a partnership with a fast-growing logistics solutions provider (Warehousing Express Logistics Pvt. Ltd.)
3. Retail, FMCG & E-Commerce
Logistic by AMG has a team of experts who carry a long experience in the last mile connectivity in the retail & e-commerce sector, simplifying the large number of SKUs. As the e-commerce industry is heavily dependent on back-end supply chain logistics, Warehousing Express ensures the proper identification, location mapping, of various products/SKUs, time schedules and lot sizes.
The inventory management through our WMS provides our clients with a complete package of storage, maintenance and visibility. It enables us to tackle seasonal changes in demand such as jump up in sales due to the festival sales etc.
Our tech-enabled brick-and-mortar warehousing & distribution network and our team easily manages the challenges of the last-mile deliveries and provides reliable services for storing and shipping the goods. Our specialized digital e-commerce logistics services are very well synced with our operational capabilities which help our clients to handle the logistics of their online operations. We ensure that there are no loopholes between end customers' orders and their timely dispatch and deliveries. The customers can keep a tab on inventory through our 24/7 live tracking facility aiding timely replenishment, take quick decisions.
We provide multimode transport services to cater to the demands of retail and e-commerce industries requirements like one-day delivery or express delivery. We also provide a variety of FMCG logistics solutions, leveraging on our extensive network of trained professionals, decision support and in-house technology.
We follow a complete supply chain design, from factory sourcing to production planning/scheduling, cost control analysis to transport, resource planning & delivery to the desired destination etc. We act as a single source FMCG/Pharma CFA (Carrying and forwarding agent) to provide warehouse storage, last mile fulfillment for evolving and frequent orders thereby improving the distribution process across your business life cycle.
4. Food & Beverages
With Logistic by AMG's CFA services and warehouse's strategic locations, there is a growth opportunity in every corner of the Food and beverage industry.
We at Logistic by AMG have designed a robust Contract logistics model to address the key challenges which the Food and beverage industry face from evolving commodity prices to complex manufacturing constraints, growing preferences for organic foods, more focus on hygiene, traceability, and time management are only a few of the lengthy list of challenges the industry is facing every day.
Logistic by AMG is a performance-oriented supply chain service provider with a deep focus on providing end-to-end strategic planning and management services to the Food and beverage industry. From warehousing to fulfillment and distribution to packaging to kitting, reverse logistics and transportation; we provide complete supply chain solutions for companies looking to positively counter the obstacles of a challenging market.
HERE COMES THE BOUQUET OF OUR SERVICE OFFERING FOR THE FOOD AND BEVERAGE INDUSTRY:
End to End product traceability of products with sophisticated equipment tracking Streamlined in-bound logistics with higher shipping accuracy Flexible vendor pickups and just-in-time delivery An understanding of store and vendor requirements Delivery coordination between vendors, DC/warehouse and stores Local sourcing of the freshest products
We have developed our in-house digital distribution application for centralized management of your channels, achieving transparent, timely and accurate visibility of deliveries and returnable assets.
We provide fast, reliable dynamic supply chain solutions. Additionally, our food industry logistics specialists can use their expertise to help companies enter new markets, or exploit existing ones more effectively.
5. Aviation & Automotive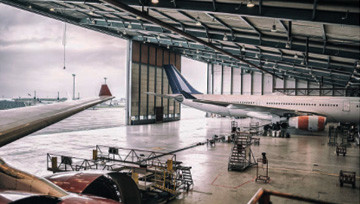 With high standards of service levels (SLAs), Logistic by AMG ensures the expedited service for parts for aircraft, space, and defense aviation, detailed and clear online visualization of 'track & trace' through our WMS and parts management system allowing streamlined billing, high-quality warehouse management services include Vendor-managed inventory (VMI), kitting service, just-in-time delivery and in-plant logistics.
Warehousing and transportation for supplementary materials including temperature-controlled and hazardous materials, parts inspection services and RMA control services, contain cost, confidently address changing customer demands, affordably manage risks, and gain from increased visibility. Being the fastest growing supply chain company we thrive to be the best in the competitive Aviation market.
Logistic by AMG is also providing sophisticated Logistics solutions to the automotive industry nationwide with strategically designed logistics technology support for the ever-growing automotive industry. We follow international standards to deliver the best in class supply chain logistics for OEM manufacturers and automotive parts manufacturers involved in high-end production (Tier 1, Tier 2, etc.). We provide full support for sustained growth in the automotive industry with our continued QCD based improvement activities. Our logistics team is maintaining a consistent level of perfection across all functional levels, error proofing in core processes, delivering automotive parts at the right time to the right location (just-in-time), managing overstocked inventories and recalls, tracking expansions while maintaining growing compliance are all high-level challenges automotive industry often faces.
At Logistic by AMG, we have an industry-wide experience delivering unparalleled, end-to-end solutions that help you achieve all desired milestones by eliminating unwanted delays between order and delivery of finished products, Improved visibility of vehicles in transit, the higher level of perfection in measuring the performance of all stakeholders.
6. Chemicals & Oils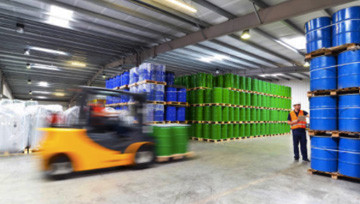 A safe and reliable Logistics system is an important aspect of the chemical industry. Logistic by AMG's Chemical logistics services are generally responsive and adaptable. We provide innovative service to respond to market changes rapidly and efficiently.
Our experts' team offers specialized DG warehouse & logistics support for your Chemical and oils business.
As a global industry leader in logistics, we bring you the know-how and experience to ensure your chemical business gets the required services, no matter the challenges it presents. We also provide part load and full truck services.
HERE ARE OUR OFFERINGS FOR THE CHEMICAL AND OIL INDUSTRIES:
Warehouse facilities with fire safety equipment.

Fully certified management and operation of handling equipment.

Local training and certification

Qualified logistics personnel to work on your projects
7. Power Grid & Energy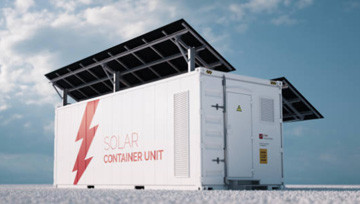 Logistic by AMG is fully equipped with the increased demand for Warehouse, open yards, commissioning, on-site installation of assets & replacement of part and transportation capacity due to growth in repowering activity in the power grid, solar and wind energy sector. As the requirement for the said industry requires the transportation segment's specific ability to ship odd dimensions, heavy to very small high-end components, Logistic by AMG offers end to end tech-enabled strategic warehousing locations and logistics services.
As the round the clock electricity availability (24/7) and Smart Grids are the backbone infrastructure to enable new businesses like smart city, electric vehicles, smart communities apart from more resilient and efficient energy systems, We at Logistic by AMG are helping the power grid, solar and wind energy businesses to install the towers and panels on the sites. We do project-based warehousing locations, transportation and site return management.
Recognizing the importance of the power sector transformation, Logistic by AMG has taken pioneering steps in bringing the cost-effective infrastructure and installation support logistics mechanisms and solutions for a valuable future power supply value chain & developed smart grid project across nation with heavy lift and heavy haul power grid, solar & wind energy transportation solutions, meeting all the flexibility of the market.
Logistic by AMG Group is also developing related services & infrastructure like energy storage, smart grid applications, forecasting of renewable generation, real-time monitoring, the establishment of renewable energy management centers, electric vehicles, investment etc.
8. Technology
"Market expertise that delivers speed and efficiency to your technology supply chain"
TELECOM, ENGINEERING, ELECTRICAL, SOLAR & SMART CITY PROJECTS :
For years, our experts have been pioneering innovative solutions to meet the special demands of hi-tech logistics, including speed to market and the flexibility to meet ever-changing consumer demand.
Working in partnership with leading industrial, commercial and consumer hi tech companies, our supply chain and sector expertise extends all the way from the factory floor to final destination. Our specialists design tailored services as diverse as vendor managed inventory, distribution center management, the movement of precision instruments, and sensitive cargo logistics.
Fast, reliable dynamic supply chain solutions for:
Electronic equipment, parts and components
Semiconductors and semiconductor equipment
Consumer electronics
Office and industrial automation equipment
Computer hardware and peripherals
Telecommunications - video, mobile, media-driven entertainment
Logistic by AMGs' cost effective services include:
Vendor Managed Inventory
We can manage the entire supply chain, from international transportation to customs clearance, warehouse management and JIT delivery. While consignment stock frees up your capital, our management services and supporting IT services remove all the scheduling, handling, communications, tracking and administrative headaches.
Managing movement between regional and local distribution Centers
We have a strong track record in the efficient and reliable transportation of items between regional and local distribution centers; helping customers to balance inventories and reduce overall stock levels. All backed up with complete supply chain visibility. Together, we can safeguard your service level promise, in the face of variable demand in the local market.
Precision instrument and sensitive cLogistic by AMGs


End-to-end transportation management means we can ensure product quality throughout your entire transit route, from factory of origin, through international transportation to final leg fulfillment.

Add to that our extensive expertise in shipping advanced technology, whatever the ambient constraints, and you can be confident that sensitive products and components will arrive safely, securely.

We also provide the following services: With us as your largest supply chain provider, you can optimize your warehouse network and logistics process, we also deliver end-to-end turnkey services that increase productivity outcomes and decrease undesired overheads.


HERE ARE OUR UNIQUE SOLUTION FOR TECHNOLOGY INDUSTRY (TELECOM, SOLAR, NETWORKING, SERVERS, AMC, STRUCTURES AND TOWER COMPANIES AND THEIR SUPPLIERS) :
INBOUND LOGISTICS
Supplier Coordination
Order Management
Freight Forwarding
Customs Clearance
Primary Transportation
Bonded / Contract Warehousing
OUTBOUND LOGISTICS
Warehouse & Storage
Order Fulfillment
Inventory Management
Spare Parts Management
Returns Management
Warranty Management
Primary Transportation
Secondary Transportation
Distribution by Air/Road/Sea/Rail
VALUE ADDED SERVICES
Packing / Repacking of Equipment
Kitting / Assembling / Dismantling
Cable Cutting
Reverse Logistics
Repairs Area for Engineers
Audits and Compliance Management
Clean Room Environment
Consultancy
Supplier/Buyer Consolidation and Cross-Docking
After Sales Service and Reverse Logistics
Control Tower Solution
In-Plant Filed Logistics and Technical Workshop
Outsourcing Order Fulfillment